Product Features
Vacuum insulation panels have low thermal conductivity to zero equal level by creating a vacuum condition around the insulator to enhance thermal performance. Our product offers further improved performance using specially developed glass wool for this application.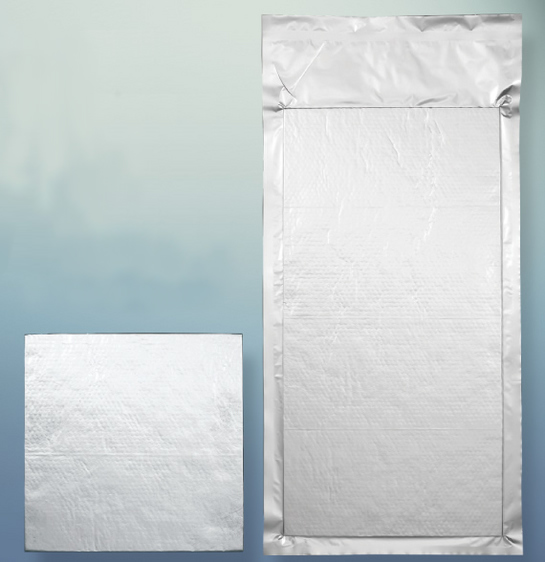 The industry's top-class thermal insulation performance
Our product accomplishing distinguished thermal insulation performance with thermal conductivity of 0.002 W/mK*. This figure shows its thermal insulation performance to be 10-25 times that of conventional thermal insulations. It offers top-class performed that even surpasses vacuum thermal insulation made of urethane and other materials.

*This figure is the initial measured value at product central section in a 300 mm x 300 mm or larger-sized model with standard specifications. This value is not guaranteed.
Environmentally friendly Freon-free thermal insulation
Our product is Freon-free vacuum thermal insulation. Using glass wool with very limited CO2 emissions, it is an environmentally friendly thermal insulation that contributes to energy conservation and CO2 reduction.
Thinness, lightweight and bendable
Our product is shaped like a panel. Its normal model is just 6-18 mm in thickness. It helps reduce weight since it is far thinner than conventional thermal insulations, and it can be bent up to 90 degrees.

Major Applications
High-performance vacuum thermal insulation panels may be used in a range of applications and display their great energy conservation performance in a wide array of industrial sectors.
The Top Runner Standards were introduced upon revision of the Law Concerning the Rational Use of Energy (Energy Conservation Law). Companies are beginning to adopt vacuum thermal insulations for the purpose of improving efficiency of equipment based on these technical standards.